Mosaic Dental Center specializes in Invisalign for Teens and Adults in Orlando Florida.

Patients looking for a dentist skilled in the Invisalign treatment can schedule an appointment with Dr. Simmonds to find out how we can enhance your smile.
No other method of straightening misaligned teeth offers the same level of comfort and confidence that you can get with Invisalign. It has become a preferred treatment among teens and adults, because of how simple and effective it is in achieving desired results in a shorter amount of time. This innovative and cutting-edge treatment is totally comfortable and unobtrusive; Inivisalign aligners are virtually invisible so nobody will even know you're wearing them.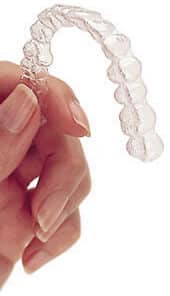 Moreover, they're smooth, light, and removable, making it easier for you to brush and floss. This also means you won't have to deal with poking wires, abrasions, and irritations caused by traditional metal braces. At Mosaic Dental Center, we work to ensure that our patients enjoy optimal health by providing them quality treatments. An improved smile contributes not only to the enhancement of your appearance, but to your overall oral health as well.
Changing lives. One smile at a time. Call today to schedule your Invisalign consultation with Dr. Simmonds. We give families in Orlando Florida and the Metro West area of central Florida customized care for beautiful smiles and lasting oral health.